STATEMENT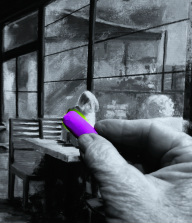 Sandra Caldwell Ortega grew up in Southern California. She studied fine art and sculpture at Fullerton
College and Cal State Fullerton.

In 1976 she and her husband Larry moved to Hawaii and started a studio of airbrushed creations. They were members of the Honolulu Artists Guild, until they moved to Arizona in 1980.

In 1998, Sandra took a pastel class at Phoenix Art Center. She fell in love with soft pastels and has been painting in the medium ever since that time. "The vibrancy of the pigment, layering on top of each other, creates surprises with every painting." "I am most pleased when I am able to capture the image of that WOW moment, as I experience life and the beauty of God's creation that surrounds me."

Sandra has participated in group shows as well as solo shows, and has received numerous awards. She is a member of Artlink, and Local First, The Pastel Society of America, International Association of Pastel Societies, Arizona Art Alliance, and is a signature member and board member of Arizona Pastel Artists Association.




---